Late last year we first warned customers about Ransomware, a particularly nasty piece of software that has the potential to encrypt all of your data files, both locally on your PC and on your Server through network shares. It gets covertly installed on a PC via a malicious attachment on an email like the samples below: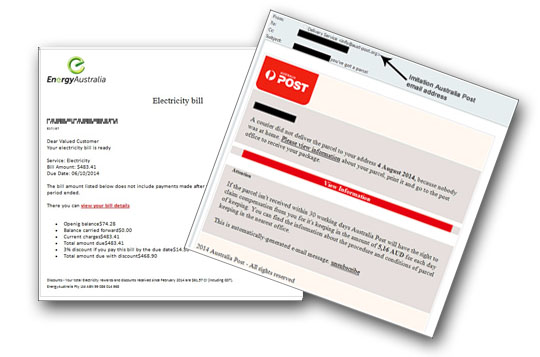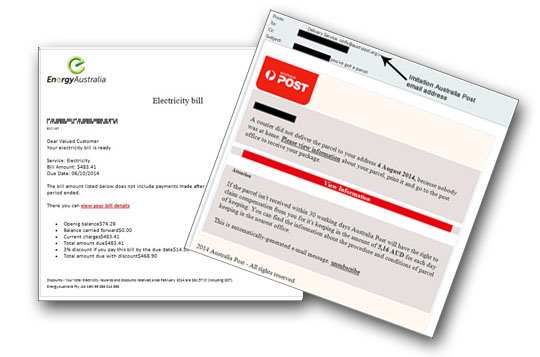 These can be from suppliers that you would normally use (ATO, Australia Post, Energy Aware just to name a few recent ones), but there is always subtle differences.
If you are infected, a warning requests payment (approx. $300 USD/Euro) and commences a countdown in which payment must be made to be able to decrypt the files. Failure to pay within this time frame results in the decryption key being deleted and the user being unable to access their personal files again. It is also highly unlikely that payment will actually restore your PC back to normal.
Complete restoration from a backup is the only way to fix this issue, with the formatting of the infected machine also recommended. This is a very costly and disruptive procedure, and we would rather help you avoid the infection than fix it!
We take this opportunity to ask you to please do not open any email attachments you receive from an unexpected source.
If you do receive an email like this and are unsure if it is legitimate, please call our helpdesk on 1300 130 412 and talk to a technician.